Tips for trampoline buyers
An important decision
When you decide to install a trampoline in your backyard, you need to work out what is right for you and your family. And when you are in charge of a major project for a sport and recreation facility, you also need to be very confident in your choice of trampoline supplier. The following tips help you think through the many choice criteria that you have to consider.
7 reasons we recommend rectangular trampolines
Only rectangular trampolines can offer superior bounce performance
If you want performance and serious airtime always choose a rectangular trampoline. Rectangular trampolines are individually sprung and have a deep, soft controlled bounce
They are essential for performing safely and brilliantly all creative moves and advanced techniques
They are the only choice for multiple users
Trampoline parks, gymnasiums and recreational centres always use rectangular top-of-the-range trampolines because their springs and quality construction produces a quicker response and a more powerful lift. Our Olympic standards offer that quality and performance.
They are the only trampolines suitable for commercial applications and Elite sport.
They offer a premium quality that exceeds the quality and performance of any round trampoline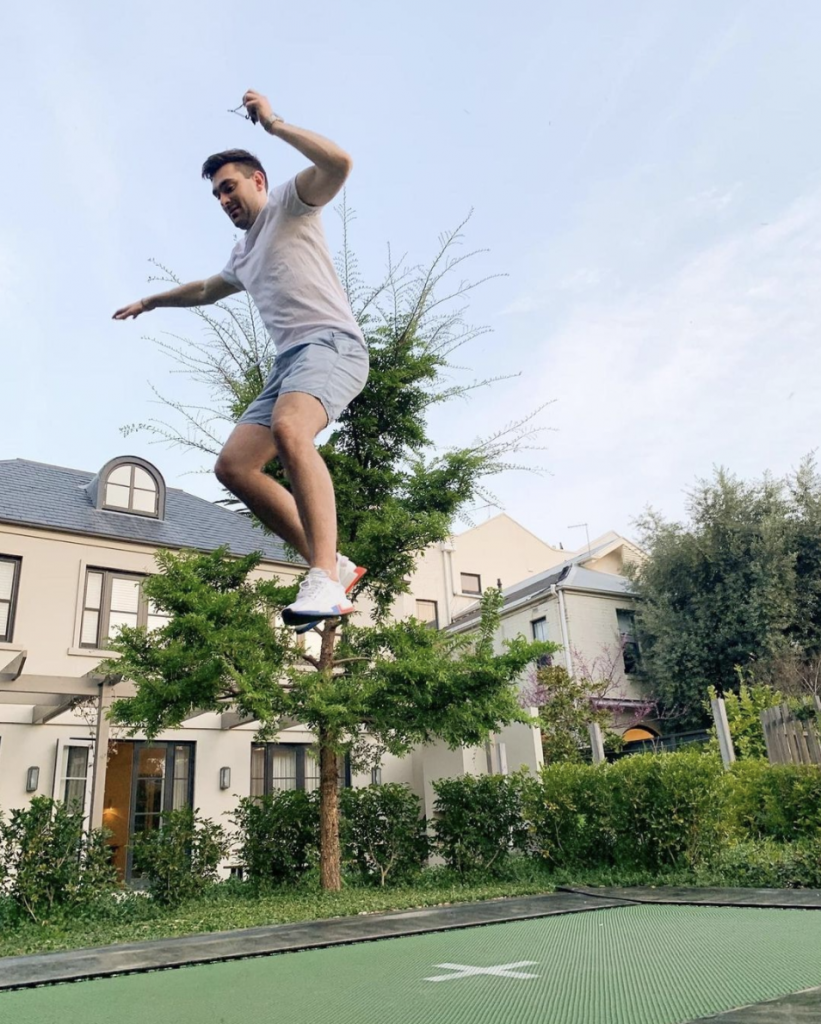 What trampoline is best for you
It is all about knowing your purpose! There is a wide range of trampolines on the market, some very good, some not right for your purpose. Not all trampolines will do what you want today, tomorrow and for years to come. Here are some key points to consider:
Who is going to use your trampoline?
Only one person? Probably not. Who can resist the temptation of an in-ground trampoline after school, at weekends, with mum or dad, or with friends? And you'll want to know the kids are safely at home, enjoying a good time with their mates.
Children grow quickly. The right trampoline will keep giving then the right bounce in 2 or 3 years time and when they are teenagers or young adults
Teenagers love to show off on trampolines and adults cannot resist the urge to "have a quick bounce".
In fact you'll probably see a few "budding champions" bouncing at the same time! Consider that when deciding on your trampoline size.
How must it fit with your lifestyle?
Will it adapt?
Think of your trampoline having to keep up as your family grows in age and size; as your household's lifestyle changes. Some of our trampolines have been loved by multiple generations and continued to perform amazingly.
How easy will it be?
And to assist that longevity, you probably want hassle-free maintenance, complemented by a reliable after-sales service, making your ownership of a trampoline 100% enjoyable and safe as well as totally effortless.
Need to match your mobility?
You will probably move house a few times during the lifetime of a Mr Trampoline product. You can keep enjoying the pleasure and the value of your investment. Simply move your trampoline with you and get it installed in your new garden! It is worth it!
Extending your trampolines life matters to you?
Remember that preventative maintenance is far less painful than forced maintenance. So you should recoat your trampoline bed every 4 years or so. And you will need to buy springs and/or pads from time to time to keep your trampoline in perfect working order. Mr Trampoline offers a fast spare parts service for all your needs.
Trampoline warranties can vary a lot and may be different for different parts of the trampoline. With Mr Trampoline you know that your trampoline has the highest quality possible and is backed by a genuine warranty.
Is your professional responsibility engaged?
As a commercial operator you want to be confident that you are installing the best quality, longest lasting trampolines that will survive intensive use and keep delighting your customers. You must maximise safety at all times. Make sure that your supplier can provide excellent after-sales service
Choosing a premium quality trampoline reduces replacement frequency and repair costs. So your smart choice contributes to the return on your investment and to your profitability.
Download our Buyers Guide for more information